WELCOME TO FLEX & BURN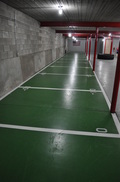 WE REQUIRE NO MEMBERSHIPS/FEES OR DUES! YOU PAY ONLY FOR YOUR COACHED SESSIONS. REASONABLE PRICES FOR PREPAID SESSION PACKAGES ALONG WITH FLEXIBLE
PAYMENT OPTIONS ARE AVAILABLE. WE OFFER DISCOUNTED PACKAGES FOR ALL PERSONAL REFERRALS. MORNINGS, AFTERNOONS, EVENINGS AND SATURDAYS ARE AVAILABLE.
YOUR INITIAL CONSULTATION IS FREE SO BRING YOUR QUESTIONS AND DATE PLANNER! WE WILL WORK WITH YOU TO ACCOMPLISH YOUR FITNESS GOALS.

DO YOU WANT TO BE THE STRONGEST PERSON IN THE UNIVERSE? OR ARE YOU JUST SICK OF YAWNING THROUGH YOUR WORKOUT ROUTINE? WHETHER YOU'RE TRAINING FOR A TRIATHLON OR YOU HAVE A 10-YEAR REUNION ON THE HORIZON, FLEX & BURN WILL DESIGN THE PERFECT PROGRAM TO HELP YOU REACH YOUR GOALS.

WE WELCOME PHYSICIAN & COACH REFERRALS. WHATEVER YOUR FITNESS GOAL, WE ARE VESTED IN
YOUR SUCCESS! LET'S GET STARTED!!!

---
WE HAVE A VERY SPACIOUS FACILITY. WHEN YOU COME IN FOR YOUR SESSION, IT'S ALL YOU. NO WAITING FOR EQUIPMENT OR SOMEBODY TO HELP YOU OUT. THE TIME IS YOURS.


PROGRAMS OFFERED:
PERSONAL TRAINING
BOOT CAMP
ZUMBA
PILOXING
SMALL GROUP CLASSES
NUTRITIONAL COACHING
---
We value every minute you invest with us so we make sure every movement of each
session is executed with your end result in mind – no time is wasted. With proper instructions, you can safely complete more intense and exercise-dense workouts that result in optimal body composition improvements – intensity gives your body a reason to change. We understand the reality that your success is more dependent on the other 160+ hours a week you do not spend with us. Our support, flexibility, and education will keep you motivated even when we are not there.
​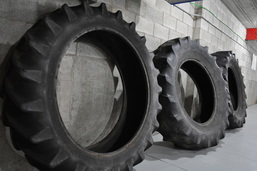 ---